Bovada Sportsbook
Bovada is a top-notch sports betting site that has all the great features you would expect from an online sportsbook. It offers the safest betting you'll find on the web, plus great features like mobile betting and live play. Signing up is easy as pie. This Bovada review will cover some of the fantastic features of Bovada, including safety, security, payouts, and bonuses. We'll start with the legal stuff, because it's very important.
Is Bovada Sportsbook Legal?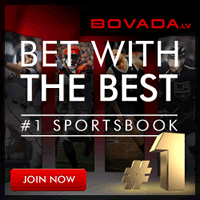 Yes. Legality is the word of the day at Bovada. It is a site that prides itself on transparency, reputation, and good quality customer service. Based in Canada, Bovada is one of the longest-running online sportsbooks in the industry. Since it is based overseas, there is no stipulation that it follow United States law. In fact, US law is the reason that Bovada and other sites like it must function outside of the US in order to be legal. The Professional and Amateur Sports Protection Act (PASPA) limited sports betting opportunities in much of the US. That doesn't mean that is illegal for people to bet on sports. It just means there aren't any land-based or online sportsbooks in any US states except for Nevada and Delaware.
Anyone of age can visit Nevada and use their sportsbooks, but otherwise you have to use an online sportsbook. Therefore, Bovada fills a pretty big void since 99% of us don't live in Nevada. It offers all of the amenities of a land-based sportsbook, but goes even further by offering bonuses, mobile betting, and live in-game play. If you haven't tried Bovada yet, I think you will be pleasantly
Is Bovada Sports Betting Site Safe?
Yes, safety is one of Bovada's number one concerns. You can trust that your money and personal information will be protected. Bovada has some of the latest and greatest security technology, including an encrypted server, which uses complicated code to disguise the site's information so unauthorized parties cannot read it. In addition, your Bovada account is password-protected so only you have access. Bovada isn't in the business to tick off customers, so they take this stuff very seriously. With over a million satisfied members and a gaming license from the Kahnawake Gaming Commission, Bovada's safety reputation if beyond compare.
Who Can Join Bovada?
Bovada accepts residents of all states except for Nevada, Delaware, Maryland, New York, and New Jersey. The reason for this is that some state have legal gray zones that don't really have specified betting laws. Other than that, anyone can join as long as they are old enough. State laws are rather confusing, so make sure to check that you are old enough to be betting in your state. The legal betting age is always going to be somewhere between 18 and 21, but there are some state that do not have set age laws. In these cases, the default age is 18.
How Do I Make A Deposit?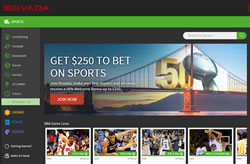 Making a deposit is as easy as signing into your Bovada account and going to the online cashier page. A list of deposit methods will be displayed. Your options are credit/debit card, prepaid card, Western Union, or Money Gram. Credit/debit card is the most popular method, and Bovada accepts either Visa or MasterCard. It takes just minutes, and only costs 4.9 percent of your deposit. The minimum is $25 and the maximum is $1,000. Prepaid cards are also very fast. They usually take just minutes, and include a slightly lesser fee of 4.7 percent. Western Union and Money Gram each take between 2 and 3 days, with a 4.9 percent transaction fee. However, your fee will be waived if your deposit is more than $300.
How Do I Request A Payout?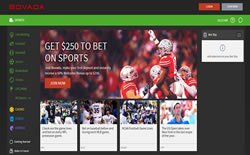 Now that you've made a deposit, a payout should be very easy. Visit the online cashier, and under the list of deposit methods will be the payout options. You can use rapid transfer, which uses either Western Union or MoneyGram as a third party carrier, or check by courier. In order to use Western Union, you have to go to a Wester Union retailer and fill out a form first. The minimum amount you can withdraw is $300 and the maximum is $5,000. Check by courier takes less than a week and has a minimum of $20 and a maximum of $3,000. One of the nice things about check by courier is that you get one payout free per month, with additional payout costing $50 each. Bovada is a safe USA sportsbook, and you can be sure that they will get you your winnings fast and safe.
Does Bovada Offer Bonuses?
Yes, Bovada is known for its great bonus programs. There are about four types of welcome bonuses you can receive: the refer-a-friend bonus, poker bonus, casino bonus, and the 50 percent sports welcome bonus. These valuable bonus deals are astounding! Also available are blackjack weekends, table mania Tuesdays, and bad beat bonuses. It's all there for the taking.
There are a few caveats, however. Rollover requirements dictate that you must spend a certain amount of deposit money before using the bonus. The bonus is a reward to loyal members, not a way to scam the site. In addition, promotional codes must sent in with your deposit. It's a string of numbers that corresponds to your bonus. It's kind of like a coupon code. It lets the site know that you want to use the bonus and that you understand the rollover requirements, expiration date, etc.
What Other Cool Special Features Does Bovada Offer?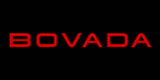 Bovada goes a few steps further than land-based sportsbooks by offering live in-game play and mobile betting. Live in-game play allows you to watch the game in real time while you are betting. It takes interactivity to a whole new level. Not only can you place regular bets, you can also wager on individual plays and actions. The stats are updated frequently and you can even see close-up, play-by-place recaps of the action.
What would safe online sportsbooks be without portability? It's never been easier to bet on your favorite sports. With mobile betting, you can use Bovada wherever you happen to be. Maybe you're in the grocery store line and you want to bet on the Patriots, but you can't make it home in time for the final stretch of the game. Just bust out your mobile device, sign into Bovada's mobile betting page, and your worries are over. Mobile betting is the most convenient way to play the books in the 21st century.